Hello, readers.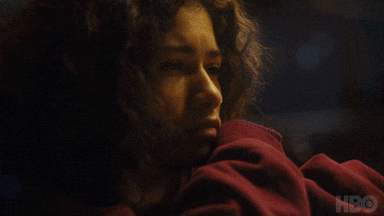 It is Friday.
Friday is the day, of course, on which we celebrate fried food and love*.
I will be making tonight a pan-fried chickpea bread called socca, and also I will be thinking about the episode of Euphoria I just watched called, "Trouble Don't Last Always."
In this episode, two characters sit in a diner and talk to each other for an hour. There's a cigarette break at one point. And there's sometimes music. Sometimes by Labrinth**. Mostly it is just these two people and their conversation and the space that conversation opens up between and around them and into which we, the viewer, are invited .
It is an episode about death and gods and forgiveness. It is an episode in which two humans share truth and tenderness and touch. It aired first on December 7th and it is, in its way, a Christmas miracle. Perhaps not in the reality of the show. But in our reality. In the reality of distancing—both social and societal. In the reality of demonization—personal and political.
It is an episode that is my favorite ever episode of television right now.
Possibly it is my favorite kind of episode.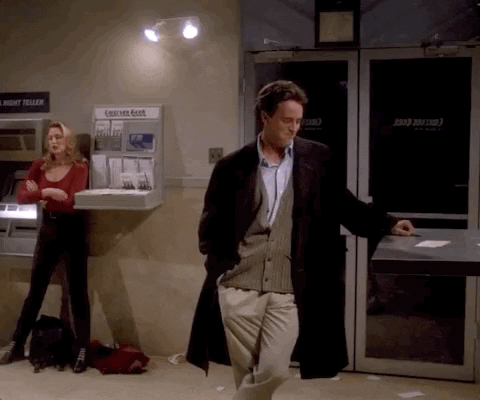 It is like when Chandler got trapped in an ATM vestibule.
It is that thing where characters get trapped into intimate surrounds and intimacy abounds. It is that episode where the detective talks to everyone and this is how they solve the crime. It is conversation. It is connection.
It is bacon and eggs and pancakes and your grandfather talking to you about stocks and bonds and life and death.
Maybe this last bit is just me.
Here are other things I have loved this week.
The British Museum: Curator's Corner.
It is not possible to go to The British Museum. But, I have discovered that it is possible to watch people who work at The British Museum geek out over their favorite bits of the museum.
It is called Curator's Corner.
I have this week watched a video in which a woman talks about a helmet and also I have watched this video from Imma Ramos about Tantric philosophy.
Here is a slightly longer video in which we are given a tour of the Tantric exhibit.
p.s. Here is Imma Ramos talking about witches and wicked bodies.
2. Taylor Swift
I continue to be in love with the most recent two albums from Taylor Swift. It is nice to be in love.
Also there is the dress in this video.
The Power of Myth.
During the last two years of his life, Joseph Campbell talked with Bill Moyers at Skywalker Ranch. This aired in the U.S. on PBS in 1988, and many years after. It was the thing PBS always showed during fundraiser time.
It is the thing that around the age of fourteen, I watched over the course of one long afternoon with my grandmother and during and after she and I talked about life and death and ghosts and gods.
I am rewatching it for the third or fourth time. Em is watching it for the first time.
She believes I am lucky to have been exposed to this conversation so early in my life.
I believe she is right.
It is also true that we find what we are ready to find and we learn what we are ready to learn.
And, it turned out, that my grandmother and I were ready that day to spend an afternoon in conversation with two men in conversation about the invisible foundations of reality.
And, right now, it turns out that I am ready to learn that this life-changing interview between Joseph Campbell and Bill Moyer has the same structure as two characters in a diner talking about addiction or Chandler trapped in an ATM vestibule trying to get a date.
Happy Friday, readers.
I hope that you are having an okay week, readers. I hope if it is not okay that it is, somehow, still okay.
ttfn.
* Friday being the day of Freya, that lady of the forest known for her love of those things in life most delicious—love, sex, war, appetite, possibly pancakes.
** I love this video about Labrinth's song All for Us.